CANNES FESTIVAL 2022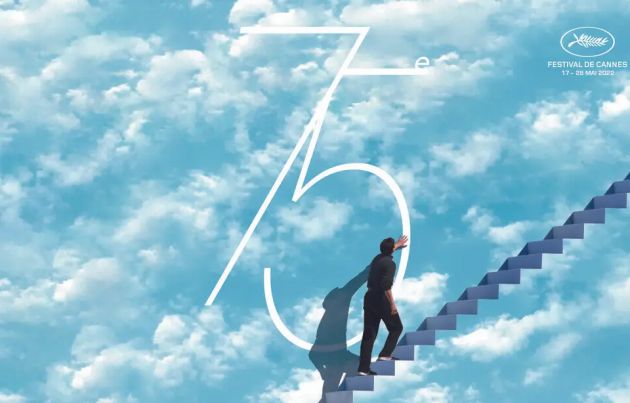 EVERYTHING YOU NEED TO KNOW
Following on from a sweltering 2021 event which took place in July because of health restrictions, the International Film Festival returns in the beautiful month of May, taking over the city from 17th to 28th of May.
President of the 75th event is French actor Vincent Lindon. At his side, ready to name the future winner of the famous Palme d'Or, is the British actress, Rebecca Hall, Indian actress Deepika, Swedish actress Noomi Rapace, Italian actress Jasmine Trinca, Iranian director Asghar Farhadi, French director Ladj Ly, American director Jeff Nicholas and Norwegian director Joachim Trier.
FOREST WHITAKER, PALME D'OR D'HONNEUR AT THE FESTIVAL DE CANNES
Following Jodie Foster in 2021, American actor Forest Whitaker will receive the honorary Palme d'Or at the opening ceremony of the 75th Cannes Film Festival. The award crowns an exceptional career and a lifetime of commitment. At the time, For the Sake of Peace, directed by Christophe Castagne and Thomas Sametin and produced by Forest Whitaker, will be screened on Wednesday, May 18th in a special screening.
THE BEACH CINEMA – ASK FOR PROGRAMME!
At 9.30pm each evening, in addition to screenings, meetings and official events at the Palais des Festivals, the Cannes Film Festival reinvents itself after dark, transforming the Croisette's Macé beach, opposite the Hotel Majestic, into an open air cinema. Offering free access, the event is open to all audiences and festival-goers.
The half-decade of The Godfather, the 40th anniversary of E.T the Extra-Terrestrial, Jim Carrey in The Truman Show, two previews, rock humour, great entertainment, action, tributes to Christophe, Jean-Paul Belmondo, Gérard Philipe and Peter Bogdanovich, a giant karaoke and a restored Le Pacte Des Loups all feature on the 2022 programme.
"RENDEZ-VOUS AVEC …"
Javier Bardem, Agnès Jaoui, Mads Middelsen and Alice Rohrwacher. The "Rendez-vous avec…" are a chance for the Festival audience to meet some of the artists. They make it possible to gather a vision in the words of some of the cinema greats from all around the world. These are rare moments of sharing cinephilia, thoughts and emotion. For the 2022 event, Spanish actor Javier Bardem, French director, actress and screenwriter Agnès Jaoui, Danish actor Mads Mikkelsen and Italian director and screenwriter Alice Rohrwacher will meet festival-goers.
Information and complete program details on: www.festival-cannes.com.