THE ART OF EXCEPTIONAL SERVICE AT THE FIRST CROISETTE RESIDENCE
ENJOY SERVICES WORTHY OF THE GREATEST PALACES
What's most important to you when it comes to your home? Are you looking for somewhere mellow and restful, somewhere that offers intimacy and security, and above all, somewhere with top of the range services? If so, you'll want to learn more about the luxury services offered by the First Croisette residence, which are every bit as good as those offered by 5-star hotels. The concierge and security service is available 24/7, meeting every single one of your needs without exception. The team of professionals dedicated to your wellbeing and comfort is headed up by Gilles Carletto, an exceptional butler with over 30 years' experience. Constantly in search of perfection, and anticipating your every need, our concierge service will ensure that your stay at the prestigious First Croisette residence is unforgettable.
And in addition to that, here on the Croisette, at the foot of the steps of the Palais de Festivals, you can also enjoy a private wellness area that extends over almost 250sqm. Facilities include state-of-the-art machines, a massage room, spa with sauna, hammam, sensory showers and a snow cabin, all designed with daily escapism in mind!
Lastly, a completely secure underground car park with an exceptionally impressive car stacker lift completes the services on offer at First Croisette.

The concierge service
Enjoy the promise of luxury hotel-style services fit for royalty at First Croisette. To this end, so that we can guarantee complete tranquillity, security and discretion, the residence offers a top level concierge and security service 24 hours a day, 7 days a week. Anything at all you need or want? Call on our team of seasoned concierge staff who are on hand to listen and do all they can to respond to your needs instantly.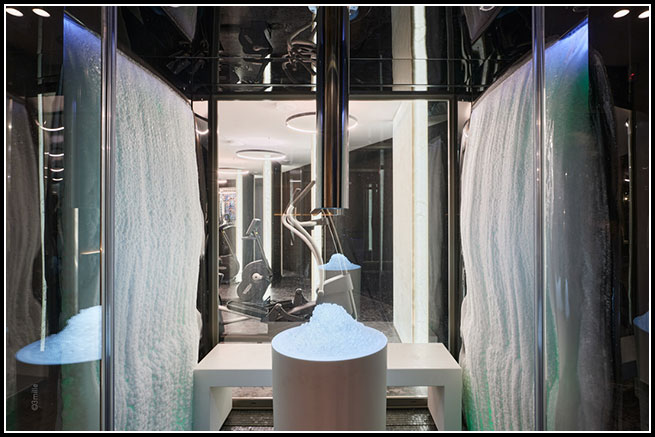 The spa
Prepare to be tempted by the First Croisette spa where you can relax and celebrate the senses in its private wellness area: languish in the sauna or hammam, or enjoy the snow cabin, sensory showers and the intimacy and warmth of the massage room.
Welcome to this elegant and upscale setting, a soothing bubble devoted to relaxation and serenity.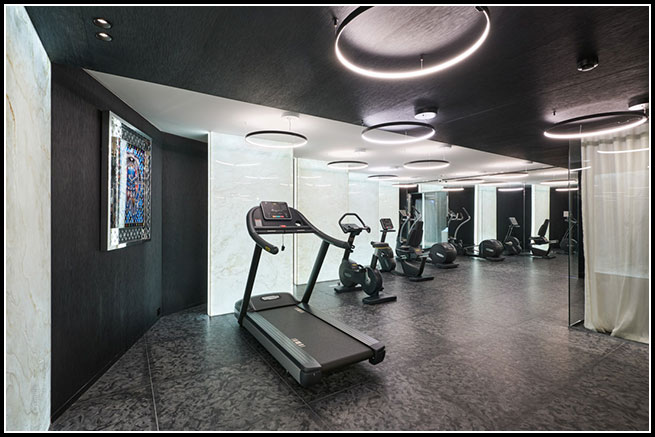 THE FITNESS AREA
Take care of your mental and physical wellbeing in the First Croisette fitness centre, a friendly space equipped with state of the art fitness and cardio training equipment. Bikes, treadmills and cardio machines allow you to train hard and analyse your sports performance.
Contact our luxury concierge service if you wish to book a session with an approved coach who will create a tailormade programme to ensure you get the most from your session.